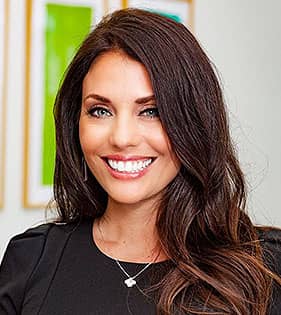 Michelle Segatto has over 20 years of experience in business, from owning her own to mentoring others. Michelle is primarily known for her success in representing buyers and sellers in the sought-after areas in Sarasota and Manatee Counties. In addition to her impressive understanding of the nuances of these areas, she also serves as an invaluable source of information on each community- from its schools to activities to the specific amenities offered by each neighborhood and area. This allows Michelle to find her clients the homes of their dreams and makes them feel at "home." In addition to business ownership, Michelle has a passion for helping others and was involved with Children and Family Services for over 15 years and worked with Sarasota County Schools in School Administration. This coupled experience allows for a personalized approach to real estate.
Originally from the Adirondacks in upstate New York, Michelle now resides in Venice, FL, with her husband, three beautiful children, and a Boston Terrier puppy that truly completes their family. In her free time, she enjoys spending time with family and friends, relaxing at the beach, cooking, and devoting time and resources to her church.
Michelle is ecstatic about being able to help buyers and sellers throughout Sarasota and surrounding areas find a place to call home. She is passionate about helping others and is committed to meeting clients' expectations and exceeding them.