Main Content
The Hupp Group is a powerhouse concierge real estate team servicing Sarasota, Charlotte, Manatee, and Lee Counties. The Hupp Group works closely to ensure that every step of the real estate process results in a smooth transaction. Their Mission is to be the real estate team of choice by providing five-star service to help build wealth for their clients through real estate. The team of strong real estate professionals is driven by their work ethic, dedication, knowledge, experience, integrity, and discretion. They serve with an emphasis on the top tier of the luxury market and are determined to provide superior service to all their clients.
The team consists of seven members: Realtors® Michelle Hupp, Joey Martin, Michelle Segatto, and Stacy Fellows; Director of Marketing-Haley Hupp; Director of Operations and Client Care Specialist-Sylvia Duggan, and Property Stylist-Lisa Hyde.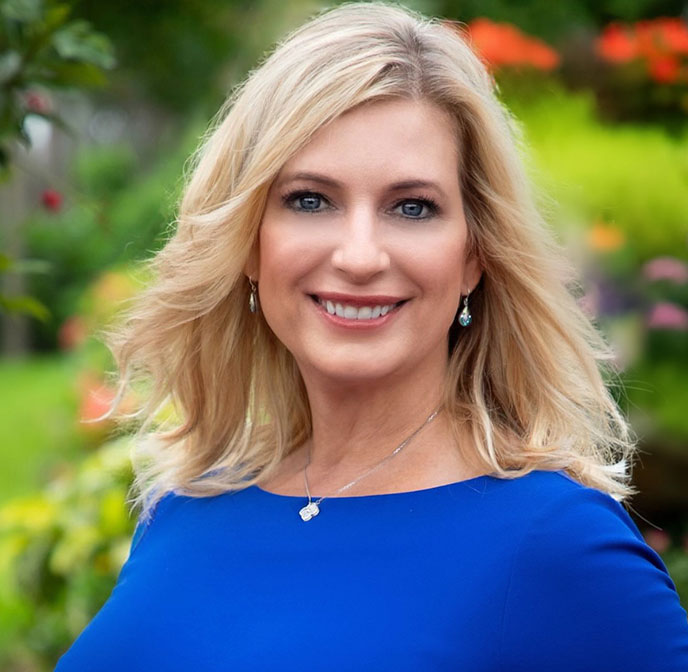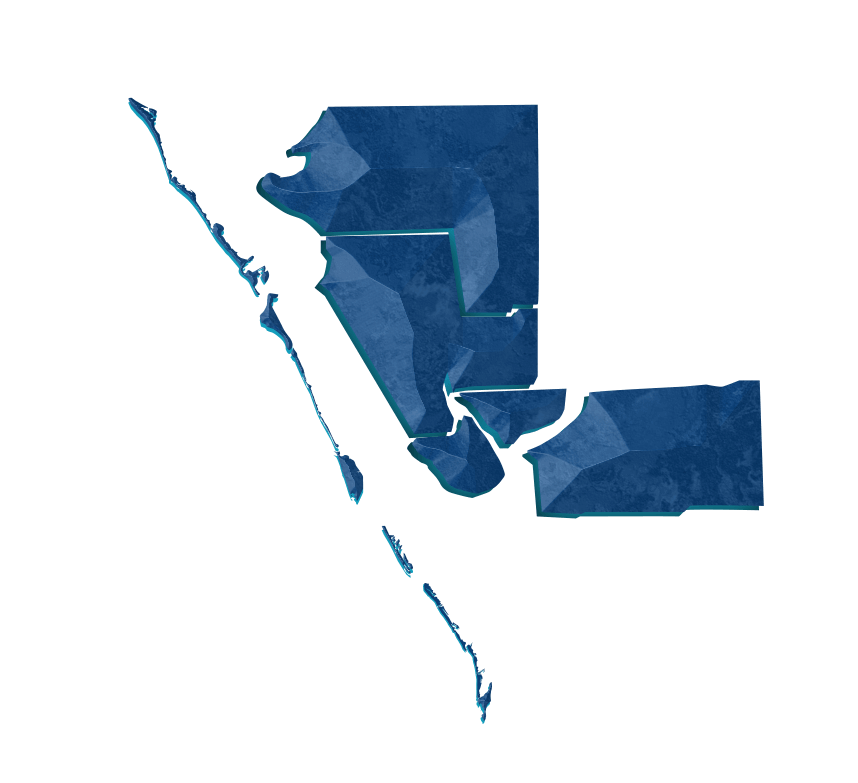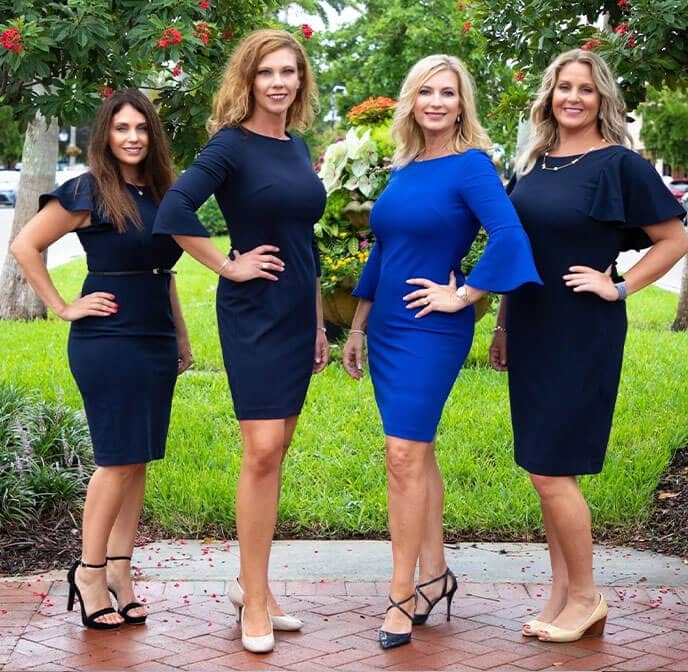 Meet South Sarasota County's Top Luxury Real Estate Team
The Hupp Group At Keller Williams Island Life Real Estate
When it comes to Southwest Florida luxury real estate, there is only one name to trust. The Hupp Group.
Four Women. One Force
What Our Clients
Are Saying
Michelle Hupp knows the WATERFRONT! We have worked with several Realtors in the past and she was the only Realtor who provided us with confidence to purchase our dream home in Florida. She was referred to us by a friend who told us that Michelle is the ONLY Realtor we should work with. We are thankful for taking that advice. She is knowledgeable of the waterfront, hardworking and knows how to negotiate a deal. This woman works tirelessly to provide superior service. She somehow gets it all done and she handles it all with a warm smile ...Read More. Call Michelle if you are interested in waterfront properties.
Michelle was beyond wonderful. She was attentive, honest, and we never doubted that she had our best interest in the forefront. She is so kind and sweet, and she always made us feel like we were her most important clients. We felt so bad that we had to take her away from her family obligations due to our time running out to find a place. She acted like it was no bother and accommodated more than she had to. If we hear of anyone that is in need of a Realtor, we will definitely refer Michelle Hupp.
We set last June on our journey to buy a house in Venice to make our move from New Hampshire. We met Michelle Hupp by accident by driving around looking at houses for sale and it was an instant buyer-realtor relationship for us. Michelle was very patient while we were working through the entire process of selling our NH home to buy here in Florida. She took extreme measure in the search for our dream home and we had great fun during the search. We could not be happier. She is very professional, dependable, detail oriented, and highly ...Read Moreexperienced. I would highly recommend Michelle Hupp as a Realtor to any of my family, friends or colleagues. She deserves five stars.
Michelle is very professional. She is a people person and communicates very well. I highly recommend using her.
We were the most pleased with the outstanding service by Michelle Hupp. She was the most professional throughout this endeavor and always had our best interest in mind. The marketing was outstanding, her moral support invaluable, her courtesy and positive attitude exemplary. What might have been a most stressful situation resulted instead in a pleasant, positive experience. We greatly appreciate you hard work on our behalf. We applaud her hard work.
Michelle Hupp was our realtor for house hunting in Venice during April of this year. I dealt with her long distance before coming to Venice with my husband to purchase a home. Michelle was awesome, she listened to our needs and after visiting 2 properties she knew EXACTLY what we were looking for. Upon ageing that we wanted a NEW property, she brought us to Island Walk where we found our home to build. Michelle dealt with the sales manager and that gave us some perks and made the whole process easy. She was with us all the way from th ...Read Moree beginning to the end during our NEW HOME CONSTRUCTION purchase process. We had a good time during the process. The whole process couldn't have happened as fun and expeditiously without Michelle Hupp. Thank you.
For almost two years I had tried to buy the property on the water on Inlet Circle and was told it had been in the family since construction and it would remain in the family. I understood and accepted that, however continued to 'covet' the old place on the water. One day, on my daily walk by this house I spoke with a neighbor who gave me Michelle's name. (coincidently Michelle had helped them purchase their waterfront home). Michelle contacted the owners of my dream home and over a period of time skillfully negotiated an eventua ...Read Morel purchase on my behalf. These negotiations were incredibly difficult with three siblings involved as well as two neighbors making offers on this unlisted property. I will forever be grateful to Michelle for making my dream home come true. As a former Real Estate Company owner, licensed for over 45 years (CCIM, CPM, CRB) I can especially appreciate Michelle's wide range of skills that made this transaction possible.
Michelle derserves the world. Tyler and I worked closely with Michelle and she removed a lot of the stress from relocating to Sarasota County. Michelle gave us 110% effort and didn't give up even when our mortgage broker wasn't handling the situation as good as he should have. Michelle is truly amazing, and I would recommend her to anyone. Thank you so much Michelle, Tyler and I love our new home.
If you are looking to buy or sell, I highly recommend Michelle. Experienced, professional, dependable and detail oriented, to say the least. She knows the industry (and area) extremely well and always has your best interest in mind. My experience with Michelle was impeccable, beginning with the sale of my former home to the closing of my current home. She is very dedicated to her clients. FIVE STAR REALTOR. If there ever comes a time again to purchase or sell, I would never imagine doing it without her.
I will make this testimonial short and to the point! Don't waste your time looking for a sales agent! MICHELLE HUPP, you are the best there is!! She's the kindest, most patient, most knowledgeable, most aggressive, most honest, most dependable, most intelligent, most professional real estate agent you will EVER meet! From finding property to closing Michelle stays with you. Don't just take my word for it, CALL MICHELLE and find out yourself. I was very blessed to have her as my agent.
Michelle deserves ten stars. Her knowledge of selling a home and the ability to explain the procedures during the process are the best! Any questions we encountered during the selling of our home have been answered the same day. Her love of selling real estate is a pleasant bonus, as well as her genuine care and concern for us as clients. We would recommend using her as an agent to any of our family or friends.
Recently we sold our home with the help of Michelle Hupp. She was professional, efficient and very hard working. She stayed in close touch with us throughout the process. She was a delight to work with in every way. This speaks volumes of her personal character and her professional ethics. We would definitely do business with Michelle again in the future and will recommend using Michelle Hupp to others.
We want to take a moment to let you know how pleased we were with the sale of our property. Michelle Hupp was professional and efficient in every way and gave us great advice with clear and concise thoughts. As a result, we had a quick sale at a price we were very happy with. The aerial photos, video and beautiful photos were a great plus in your advertising.
Michelle is very impressive. She kept me fully informed through the entire process of selling our home.
I was extremely pleased with Michelle Hupp's services. She was honest, prompt, responsive and attentive. She got the job done in a timely manner. I would recommend her to any of my friends and family that may need services from a professional real estate broker. My modest villa received the attention of a multimillion-dollar home.
Michelle is a truly a professional. My family and I enjoyed working with Michelle and she made the whole buying experience fun. We moved from Ohio to Venice, Florida and we were very lucky to be referred to Michelle. She made the move as smooth as possible. If you are in the market to buy a home or sell your existing home, I highly recommend contacting Michelle Hupp. I guarantee you will be completely satisfied.
Thank you so much for addressing our concerns regarding our Boca Royal purchase. You are a reliable professional. One of the hardest working people I've met.
Michelle Hupp helped us purchase our dream home. I honestly believe that if we did not choose Michelle, we would not be in our home today. She had many obstacles in her way but her perseverance towards our Dream was outstanding! I believe Michelle is one of a kind and enjoys making people happy. I have dealt with many real estate agents and they could not achieve the professionalism Michelle has accomplished. It's simple, Michelle Hupp gets things done!!
Michelle Hupp was with us every step during the purchase of our second home in Florida. She guided us through the online process by keeping us informed of the new listings and educating us on the market. Then she made our property viewing trip to Florida flawless and enjoyable with her organizational skills. Finally, she walked us through negotiations, inspections and the purchase process with ease. Michelle is an experienced, tech savvy, hard working professional.
We were delighted with the service from Michelle Hupp. She worked so well with us, and wecannot sing her praises enough. When we are in the market to sell our home in University Park, we will call upon her again.
We were so very pleased with the sale of our land. Michelle Hupp was professional and efficient in every way, and she gave us great advice with clear and concise thoughts on the sale of our land. She is all about the details in a good way! As a result, we had a FAST sale at a price we were very happy with. The aerial photos were great plus you provided excellent marketing. We would highly recommend using Michelle for your real estate needs.